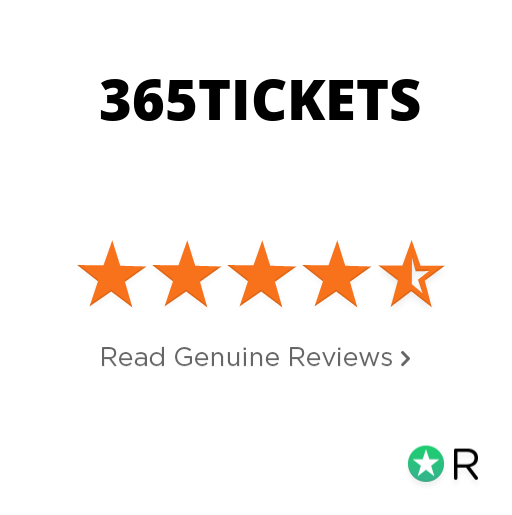 When we travel, we are often interested in a wide range of activities in the country or city we have visited. Especially when we traveled for tourism or pleasure purposes, we would want to see the attractions in the place we have traveled too. The country understands that those attraction are one of the major reasons tourist visits their country and they not only have to keep it in top form but they also have to regulate people who visit. They achieve this by selling tickets to visit those places. The tickets reduce people who visit the place, allow them to track the number of people that visits the place and also provides them with funds to maintain the place. One of the platforms where you can get tickets is at 365 Tickets. Chances are that you might have heard about them and you have heard that they are a place where you can get some of the cheapest tickets. If you have not heard, now you have. You might be wondering how they can provide the cheapest tickets. How they can provide their customers with the cheapest tickets are discussed subsequently.
Direct Contracts
One of the ways 365 Tickets can provide the cheapest tickets for their customers is through having many direct contracts with the attraction sites. The implication is that they get the tickets at discount prices, making it possible for them to sell the ticket at the cheapest price that possible. The fact they have a lot of direct contracts also means they could easily survive and make profits by selling at a reasonable price since they have a lot of products they are selling. The little they earn from each of their various ticket types would come together to form a significant profit they are happy with.
Combination and Individual Offerings
They can provide customers with combination and individual offerings. The benefit here is that you might be able to get discounts by buying many combination tickets. However, for customers who are interested in a single ticket, they can also order for it too and in the quantity, they need it without hassles and at affordable prices.
Many Currencies
365 Tickets offers its customers the opportunity to pay for tickets through their local currencies. The implication is that they do not have to lose money to the process of their local currency being converted to USD before making payments. With this, 365 Tickets can save a lot of their customers up to 10% of the cost they would have incurred considering the actual exchange rate of many currencies differ from the official exchange range. Thus, the fact that you can transact in your local currency helps you to save a lot of money when shopping for tickets on 365 Tickets.
Operates Globally
The global operation of 365 Tickets means that you can use the platform to buy tickets across countries and for many locations. Thus, you would not have to lose money and time trying to find a new ticket platform when you want to visit a different country or tourist attraction.